Remember how in school or maybe at a museum you saw that demo of dunking things like flowers and rubber balls in super-cooled liquid nitrogen, then dropping them and watching them shatter? That's my girlfriend's idea of a hot shower.
Here she is taking a bath.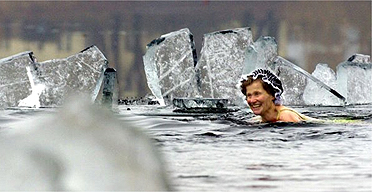 See the smile on her face?  Just right!