Archive for January, 2008
Yesterday we became the proud owners of this little doglet.  He's from the pound, about 3-4 years old.  His name isn't decided yet.  He was named Panda, but we're changing it.  He doesn't respond to it, and we're actually wondering if he isn't at least a little bit deaf.  It's not clear yet whether he's not hearing things or just choosing not to listen.  He's possibly the most agreeable little dog I've ever met, especially for having been with us less than 24 hours.
As for names, Boomer, JD, and Patinkin are the front runners.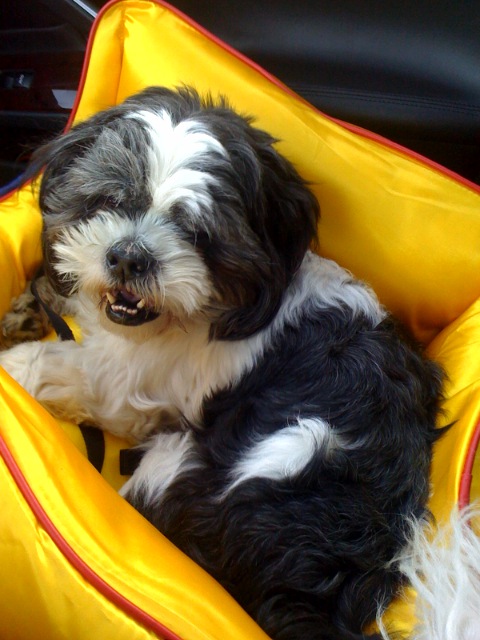 We're also moving just for the little guy's sake.  The apartment we're in doesn't allow dogs, but we're getting a better apt (more light and air, nice view) in the same complex that does. Lots of changes going on!