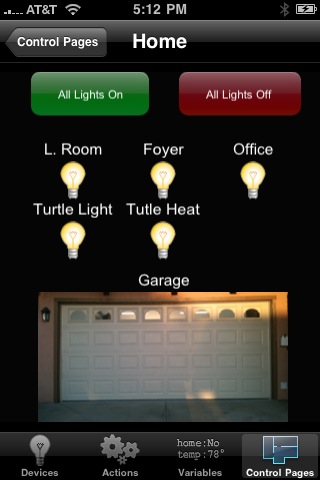 As seen previously, I've got our garage door on the internet.  Six months later, I finally hooked the sensor up, so now we can find out, from anywhere where there's internet, whether our garage is open or not.  I've also added more lights, and put them on a schedule, so we get some key lights on at sunset, off at bedtime, and the turtle gets her own schedule.  All of the devices can be controlled from an iPhone or anything with a web browser too.
Over at the right is exactly what it looks like.  If the garage is open, it changes to a picture of our garage with the door open.
I think it's awesome.  It's also great for messing with four-year-old nephews.
1 Comment to Updated Internet Tricks
Leave a Reply