Yesterday, I managed to install the new version of emacs on the server that hosts this blog. I know what you're thinking, amazing, right?! Well yeah, but I did it sitting on my mom's couch (happy Mother's Day, mom, don't mind me while I sysadmin) with nothing but an iPad and iSSH. Not only did I install it, I can actually use it. And blog about it.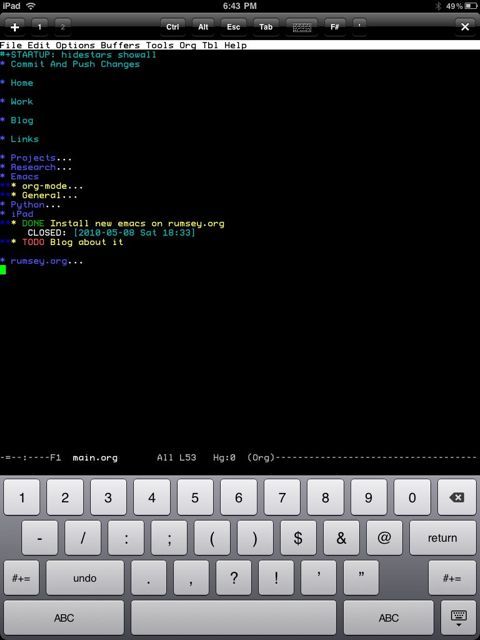 None of it as easy or as fast as it would be at a "real" computer, but I'm pretty happy I was able to do it.
I guess that's hundreds of dollars spent in order to emulate a 32 year old dumb terminal. Sounds like a bargain to me!
The hardest part of all of the above? Getting the links and pictures in this post. The WordPress software for iPad really kind of sucks. I did this via the web based HTML Editor. I probably should've used emacs.