Hiked just under 4 miles to get to Franklin, NC today. Actually to Winding Stair gap, where Ron Haven, a trail celebrity of sorts, drove up in his shuttle and picked a bunch of us up. It was raining all morning, and still is, leading to me not wanting to do my resupply, which might mean I'll take a zero tomorrow, or another "nearo" but I wasn't expecting to get here till tomorrow anyway! Ron runs the shuttle out to groceries etc too, but at the moment I'm enjoying this instead: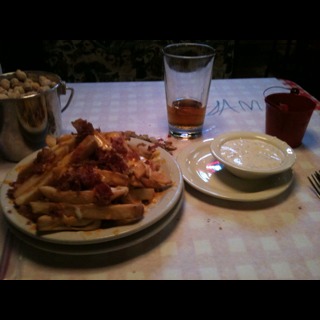 At the Blue Ridge Roadhouse right by my motel. (Said motel is owned by Ron Haven)
I'll try to get more pictures up later, didn't think to bring my camera down here, just my phone. Oh well!

Location:Sloan St,Franklin,United States