Today was a zero day, meaning I didn't hike at all. I did walk a couple of miles total around town, but without a pack on my back it doesn't really count! Hung out with Shadow and Country mouse some more, who I ran into on my way into "ingles" supermarket (someday I hope to open a store next door named "spanish"). It was good to see them, I knew we were on about the same pace, but I hadn't run into them for a few days. Also Flute Walker, Caveman and Ramblin' Man.
Here are some random pictures while I've got wifi.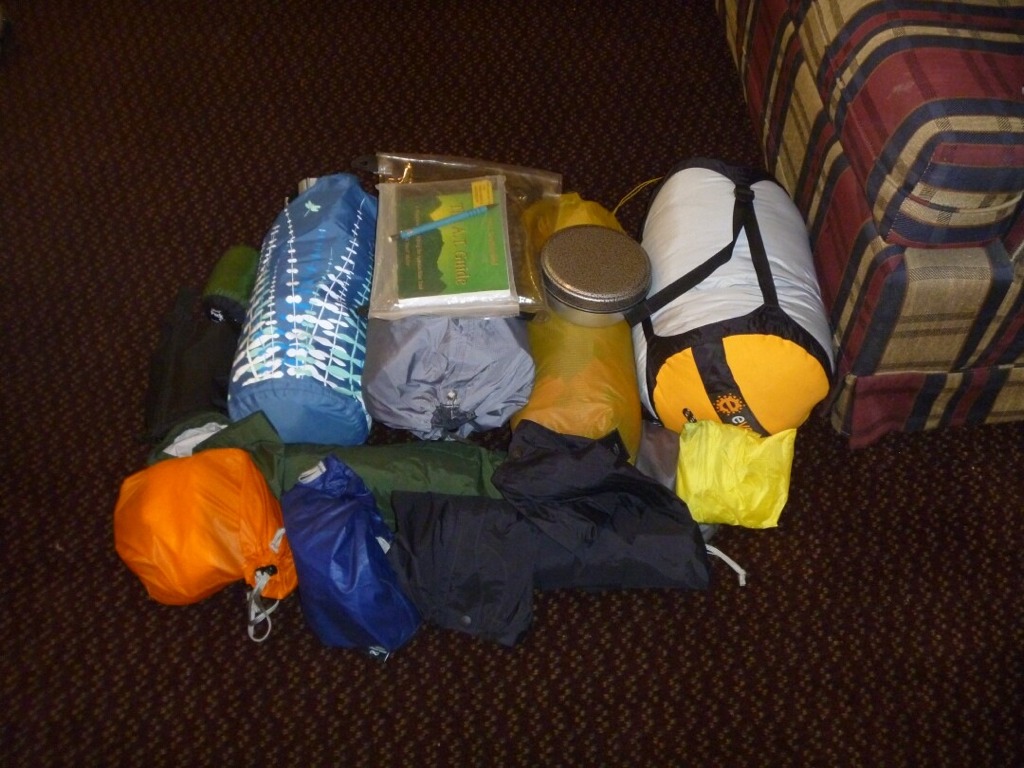 That's basically everything that goes in my pack in about the order it goes in. The bottom of the pack is on the right. Most of it compresses way down.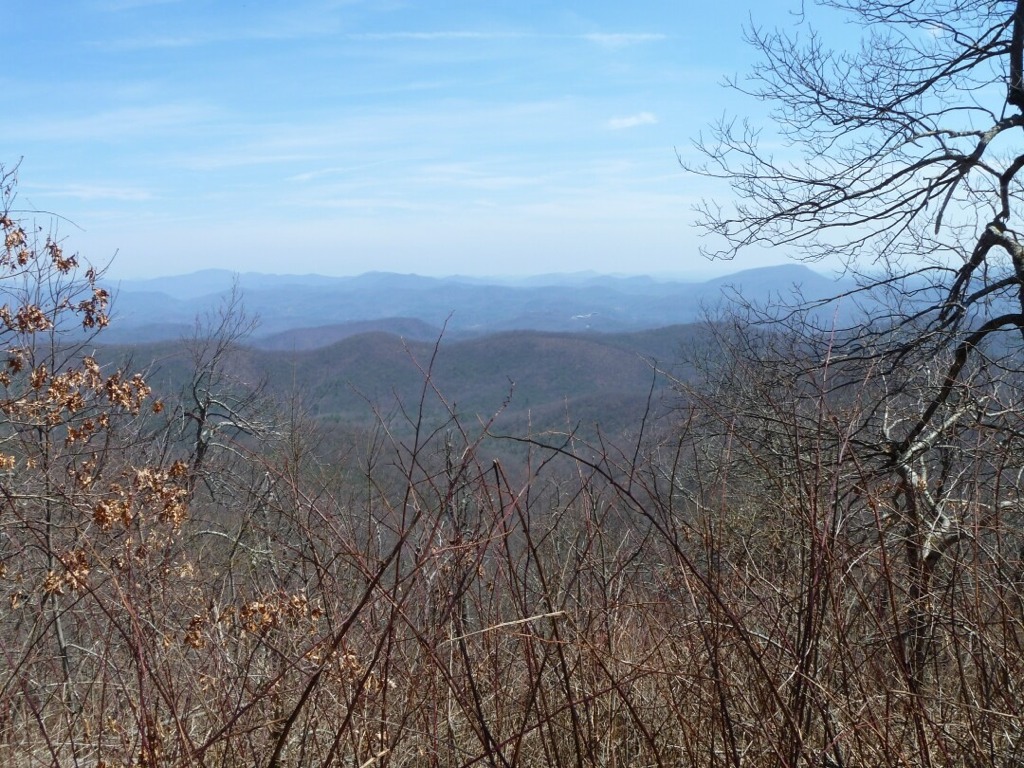 That's a random view from the trail. There are lots of random views like that. It's beautiful. But…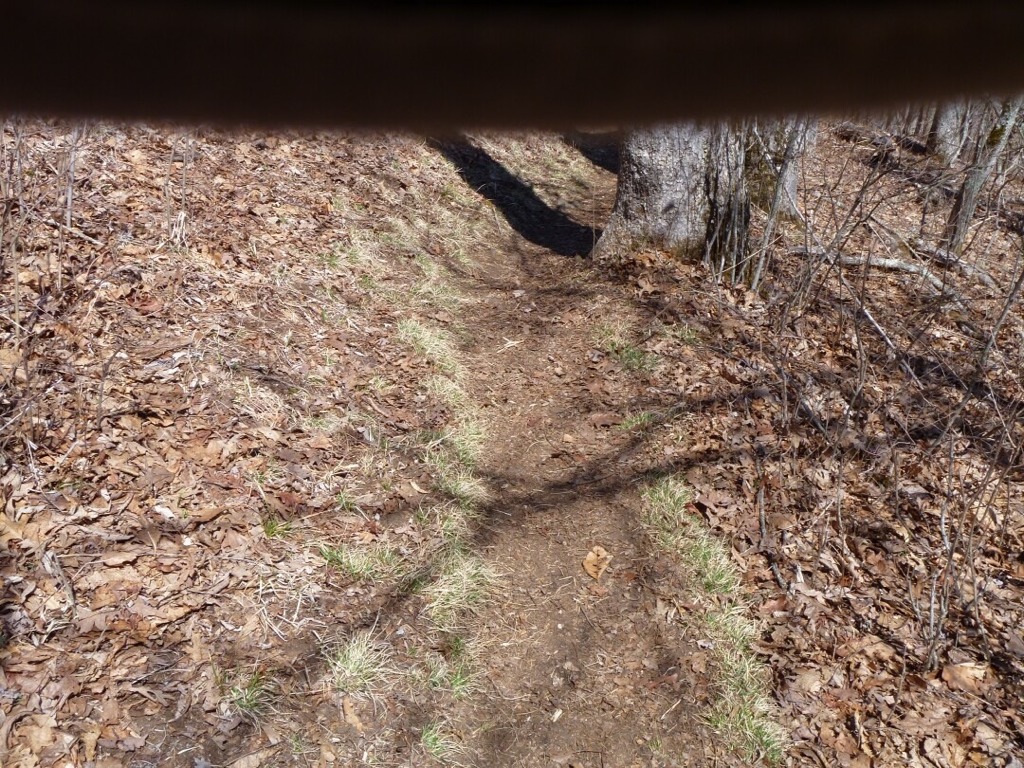 This is what I'm actually looking at most of the time, lest I trip on a rock or a root. That's my awesome Tilley hat at the top of the frame.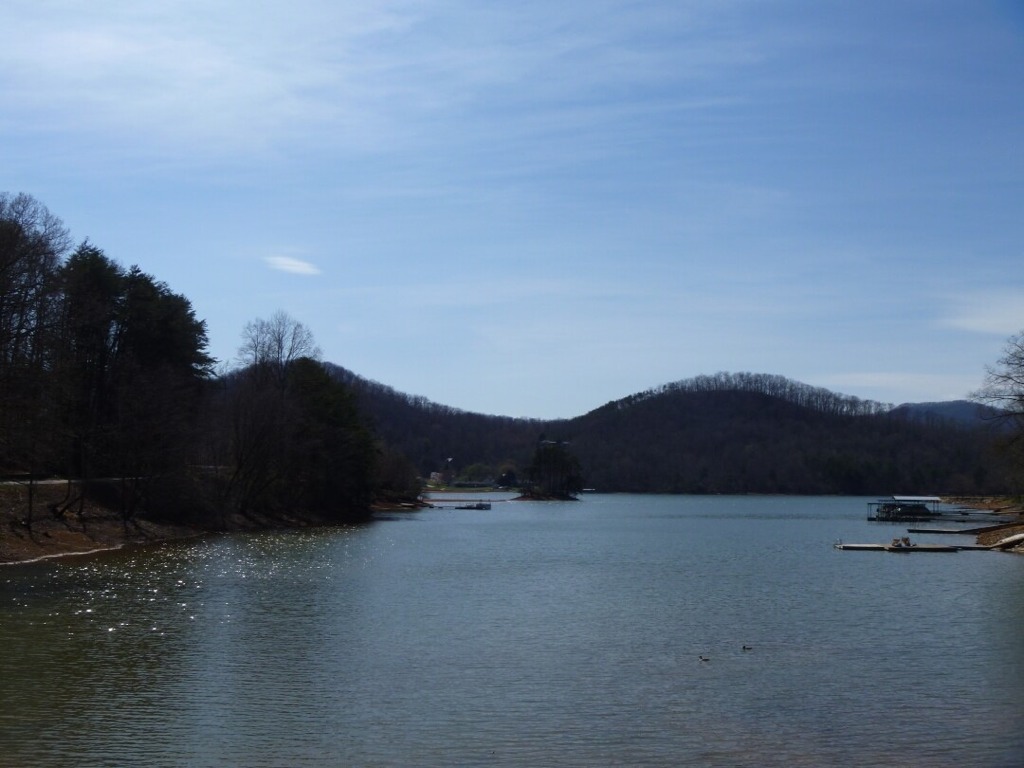 Finally there's Lake Chatuge, on which Hiawasee sits, since I promised pictures of it yesterday. There are much better views driving into town, but I never wound up walking out that direction. It's a lot bigger than this picture would have you believe, this is just one little finger of it.
Location:Sunnyside Rd,Hiawassee,United States