Decided not to take a zero yet, likely will at the next stop. Today I got from Unicoi Gap to the Tray Mountain shelter, just over 6 miles, but a pretty difficult day. Tomorrow will be longer but easier.
As of 4 PM, I'm the only one at this shelter, first time that's happened. I didn't see as many people as usual today, and I guess the few who passed me headed for campsites farther down the mountain. I doubt I'll have the place to myself all night though, there'll probably be more people rolling in soon.
The weather was overcast all day, and it's been threatening to rain but there haven't been more than a couple of drops so far. The weathermen say only 20% chance too, so it'll probably stay dry.
I thumbed a ride back to the trail. Fred, one of Helen's 400 residents, was nice enough to pick me up not 30 seconds after I put my thumb out. Nothing like Southern hospitality!
Here's Helen's main street this morning. Didn't take anything but scenery pics today otherwise.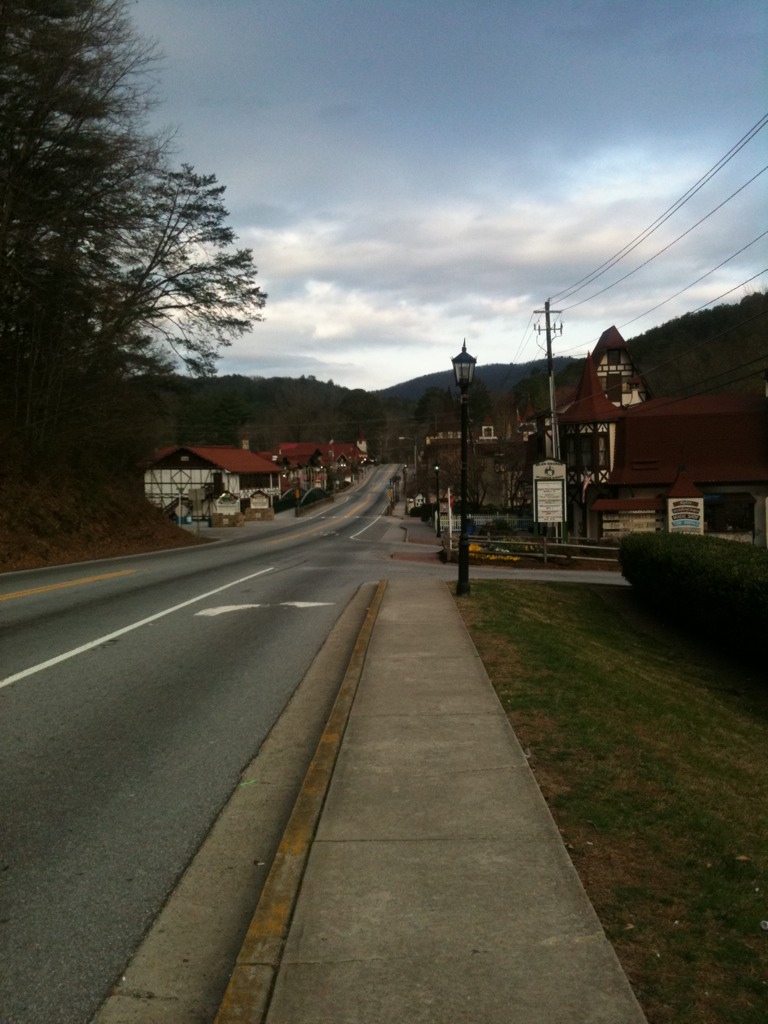 Location:Turner Rd,Cleveland,United States