Laurel Fork shelter to Watauga Lake shelter via Hampton, TN.
I hiked into Hampton this morning, then back out to the trail on the road, bypassing 5 or 6 miles of actual trail. But adding 4 or 5 miles of road walking, so it's only just barely cheating on distance. Where it's really cheating is on elevation, those miles I skipped were over Pond Mountain, where the road walk was mostly flat.
Also cheating in that I had breakfast and junk food and laundry in town of course!
I can't see the lake from Watauga Lake shelter, but I did get to hike next to it and stick my feet in the water at the beach.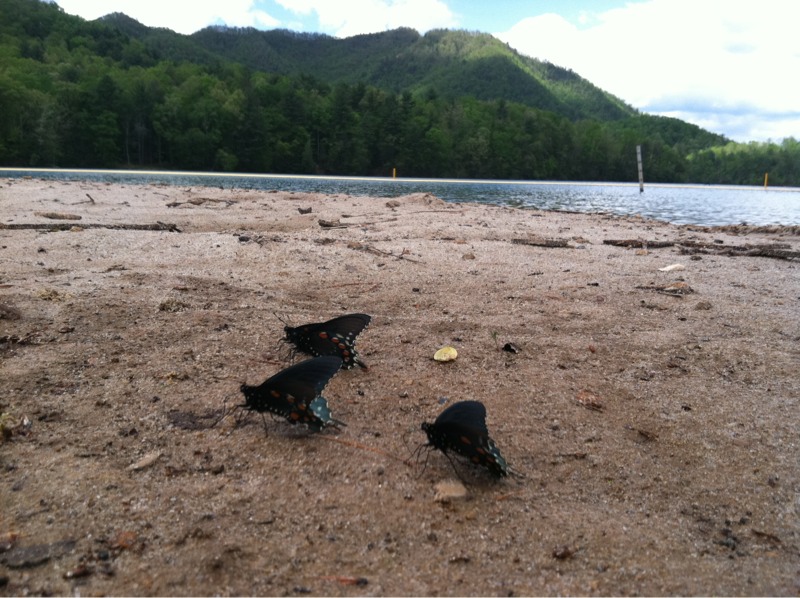 That'd be the beach in question. There was a spot where several butterflies were just sitting there. I don't know why, but they were totally unfazed by me taking pictures right next to them. They were alive, sometimes one would fly off or another would land. Hope you can see their markings in this shot.