Archive for April, 2011
Tuesday: 8ish miles from unnamed campsite into Erwin, TN
Wednesday: Zero day in Erwin.
Tuesday was my earliest start by about half an hour. I got on the trail at 7:15, eager to get into Erwin. That's cheating a little bit though, as I camped at a site without water, and had essentially none in the morning, so I had to stop a mile in and filter water. Still, that takes 10-15 minutes and it would have been my earliest start even at 7:30.
How fast I can get packed up and walking is kind of a game. I don't try to do it fast very often, i just pay attention to how long it is from when I decide to get up (not when I wake up) to when I'm actually moving. It's usually about an hour. Tuesday was about 40 minutes. It really seems like I ought to be able to get it down to about 20 or 25 if I cared to try (and if I'm only eating granola bars, cooking oatmeal adds a lot)
Once in Erwin, I got into a hotel then walked the three miles into downtown to pick up a package at the post office (a new Verizon iPhone, I guess lnorigb actually likes talking to me or something – AT&T does not have nearly the coverage Verizon does out on the trail), had a cheeseburger and did my resupply.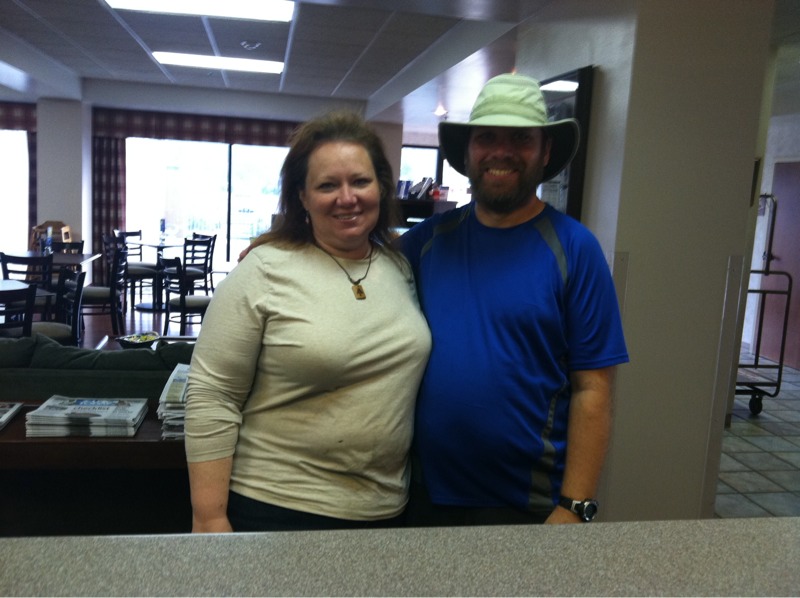 Getting back to the hotel, I hitched a ride. Miss Janet herself stopped to pick me up. She's a local trail celeb, she used to run a hostel here in Erwin, but this year she's thru-hiking herself. She just happened to be home for a few days and spotted me pathetically trying to hitch a ride. Note for future: even if you don't NEED your pack with you, bring it anyway, people stop for hikers, they don't stop for bearded weirdos with grocery bags!
Today I did nothing at all. It was raining this morning, but I didn't really have an excuse all afternoon other than I just didn't wanna. That's what zeros are for. I did order a pizza finally, it's on it's way now.
Next major stop is likely Hampton. There is a smaller one in between but I might just skip it entirely depending how I feel. This next leg is still just as hilly as everything before it, but after Hampton, things start to get much gentler for a while. The Hampton to Damascus leg stars to look positively flat toasted the end. I am REALLY looking forward to that!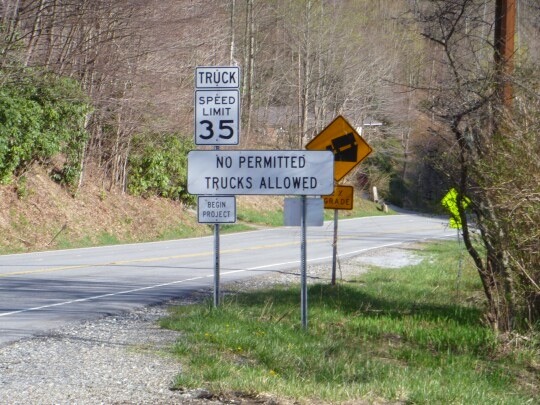 One of the most troublesome signs I've ever seen.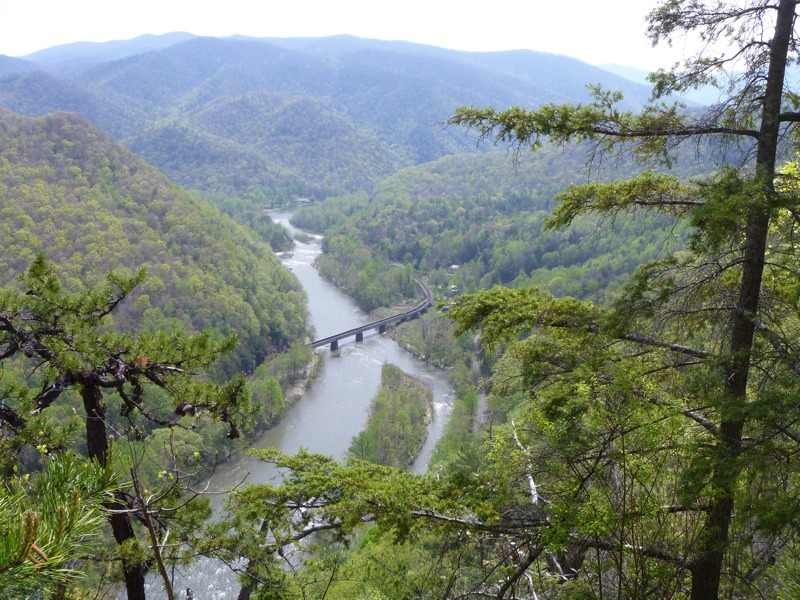 The Nolichucky River, just before getting to Erwin.
Location:Temple Hill Rd,Erwin,United States