Campsite near Catawba to Lambert's Meadow campground. 15 miles (but I blue-blazed part of it).
McAfee Knob was amazing, it really is the best view on the trail, and sitting there at the edge is awe-inspiring and just a little scary. Here's a couple of pictures straight from my phone. I'll go through my camera pictures in the next couple of days in Daleville when I have power and wifi and see what else I got.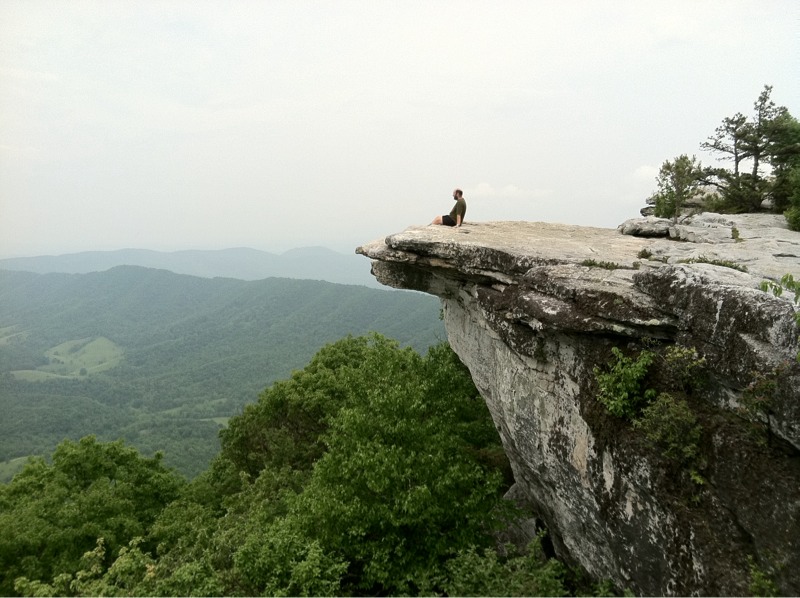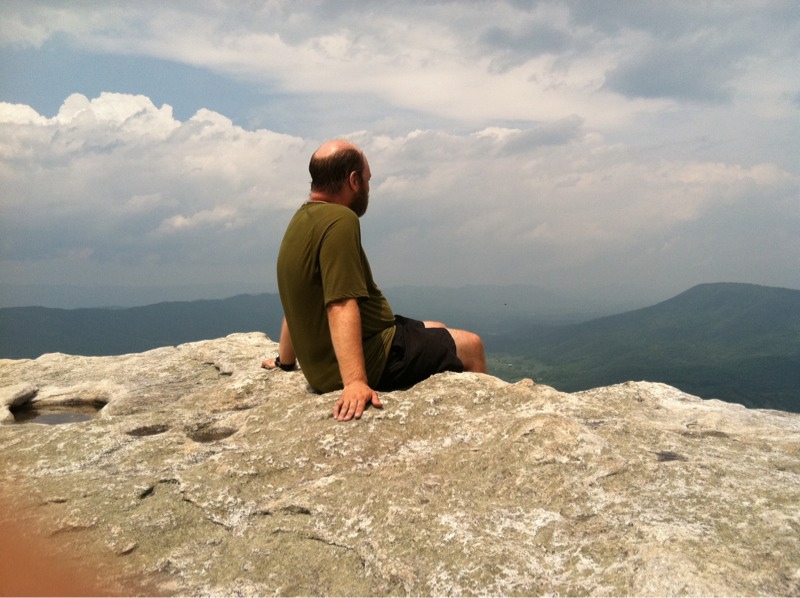 Also today I blue-blazed my way to camp on the last few miles. Including just a little bit of off-trail hiking when I couldn't find the start of the blue-blazed trail I was trying to take. I knew if I kept the hillside on my left and stayed around 2100 feet I'd either find it or eventually run into the AT itself, and it worked, I found it after a couple of hundred yards hiking through the woods, and I never lost track of the way back. I was using the topo maps app on my phone to figure that out, it worked great. Worst case would've been turning around and heading back up the long way (I saved about 1.5 miles and a big climb and descent), and it was easy terrain between the dirt road I started on and where I found the trail. So I had a little adventure today on top of the amazing view.
Tomorrow, Daleville. At least one zero day, likely several as Lnorigb is flying in a couple of days later, and I feel like I need the extra rest anyway; this has been a really tough leg. Today did make up for some of it though, and the trail was gentle compared to the previous few days.

3 Comments to Day 71: McAfee Knob