Arrived at the Driftwood Lodge in the afternoon. The town of Springdale sits just outside the entrance to Zion Canyon National Park and seems to have a thriving tourist industry. The park runs free shuttles up and down the main street and into the canyon (a separate shuttle) every 10 minutes. Given how many people were visiting, traffic must have been a nightmare before they started the shuttle service in 2000.
I barely scratched the surface of Zion riding the shuttle and doing a barely two mile hike up to Emerald Pools. It's definitely somewhere one could spend several days.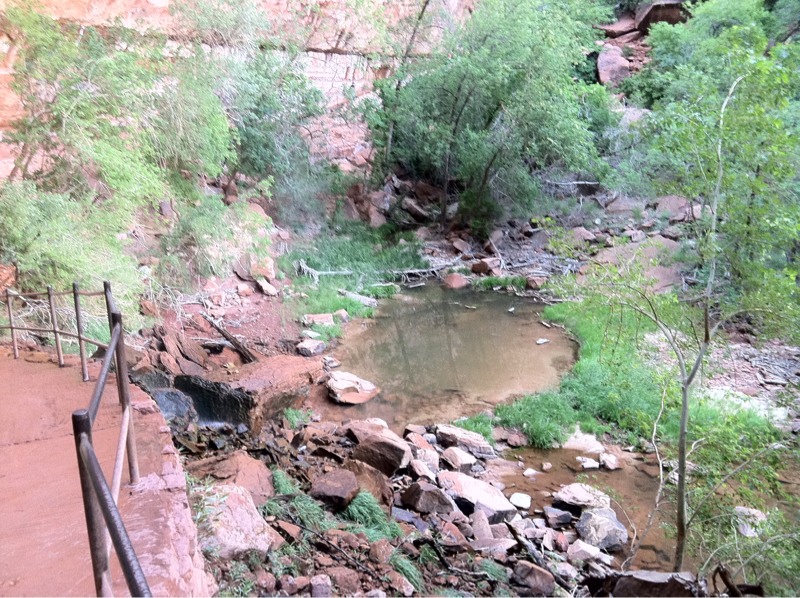 Emerald Pools.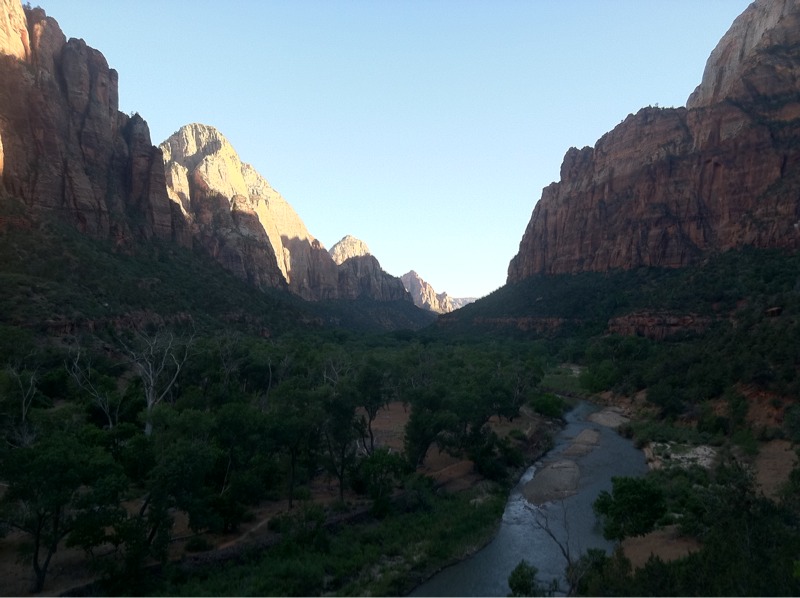 Looking down the canyon.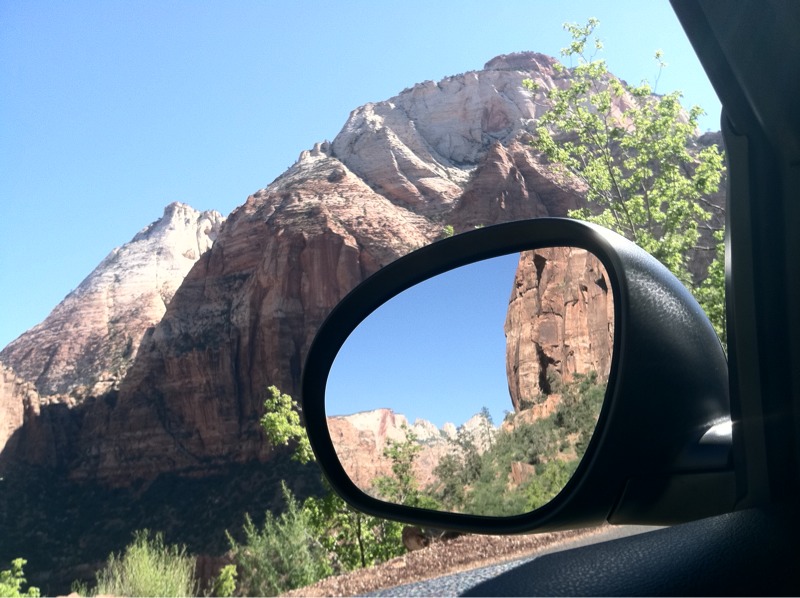 Waiting at the tunnel on the way out of the park.
Leave a Reply