Today was the last day in the mountains. I drove up through Taos, and on to the Great Plains. My first real stop was a long dormant volcano whose name I already forgot because I left the brochure in the car. It'll come to me as soon as I click publish on this. I got there too late to hike around the rim. It would've taken maybe half an hour, but I didn't get to the parking lot at the top until ten minutes before the park closed for the night. Oh well, at least I got to go up. On the way down, I could see lightning off in the distance. I took some video and did capture one strike. Click on any of these for full size versions.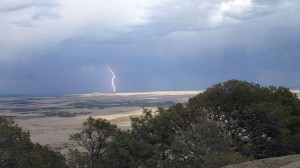 Later while driving, there were some strikes off to my left, so I put the camera on burst mode and pointed it out my window for a while. I got this one that way.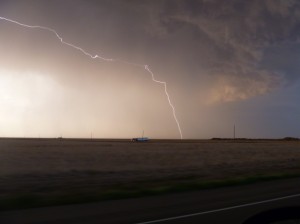 Finally, when I got to my hotel room in Guymon, OK, the light show was in full swing, and went on for close to an hour. I got several good shots, here are the best couple.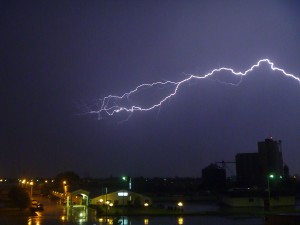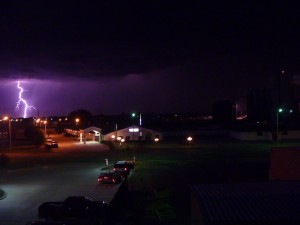 Leave a Reply