geotag
Today I hiked the Holy Jim trail.  Or part of it anyway.  This is the most popular way to reach the top of Saddleback mountain (or more correctly, Santiago Peak).  I wasn't expecting to make it to the peak, and so of course I didn't.  Next time!  I did hike somewhere around 9 or 10 miles, round trip.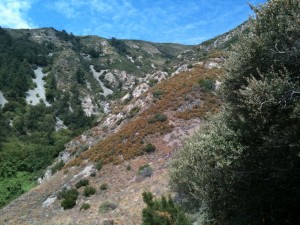 You can see one of the radio towers on top of the peak in this picture (click to embiggen), which is from right about where I turned around.  I'd done 2000 feet of elevation gain at this point, and the peak would've been another 1000 and several more miles.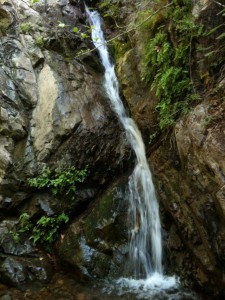 The highlight of the hike was Holy Jim falls.  Who knew there was an actual waterfall in Orange County?  And it even flows in the middle of summer! At least this year when there was lots of rain.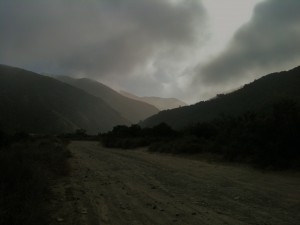 This was my favorite sight of the whole trip though, from the drive out to the trail on a very, very bumpy road.  The mist rolling over the valley and the sun just starting to peak through was spectacular.  I had to stop and get out to take pictures.  I don't think they turned out very well though.  This is the best of the bunch, it's the only one where you can really see all the hills going back.
[map]