Wednesday, July 28th, 2010
I hiked out to this place last weekend.  About 10 miles round trip, maybe 11, I had to backtrack a couple of times.  This bridge was built in the 30s as part of a road that was going to cut through Angeles National Forest.  A flood washed the road out before it was completed, and the project was abandoned, but the bridge still stands, reachable only on foot.  Today the bridge itself is owned by a bungie jumping company, who lead trips to it on weekends.  You can see someone dangling down there; watching people jump off this bridge was lots of fun.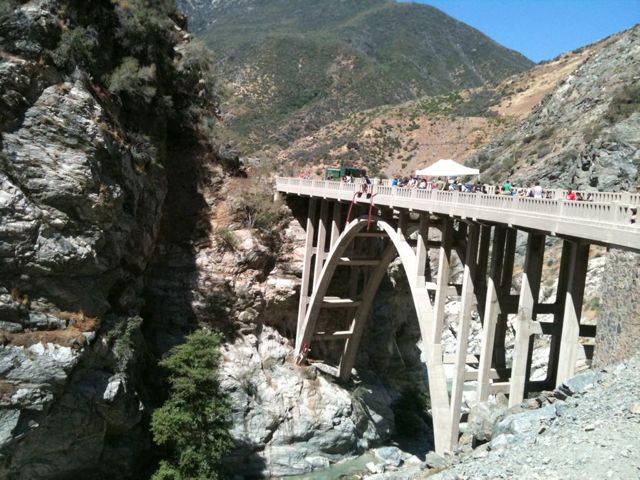 I'm also using this post to test geotagging features on the site.  There should be an embedded Google Map below with the bridge's location, and the new Map page for the site should show markers for all geo-tagged posts, including this one and a few random others I went and tagged.
[map]